MODULE
Discovery of industrial jobs
Presentation of the industrial maintenance professions:
The different types of maintenance
Automated equipment operation - production line operation
The different fields of activity of maintenance
Related professions
The different electrical clearances
Observation of industrial trades on technical platforms and demonstrations by professionals involved in each trade.
Presentation and support in the company.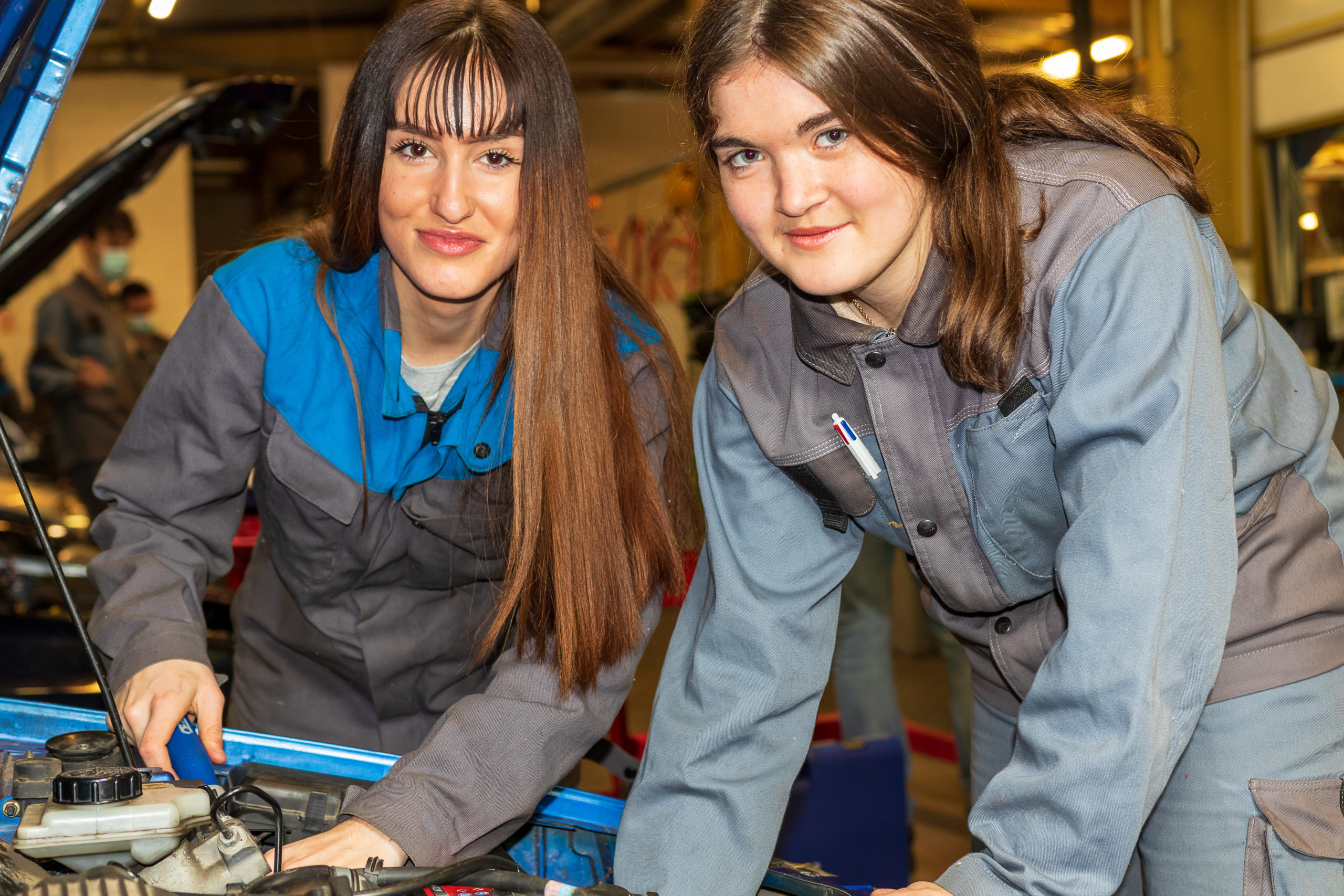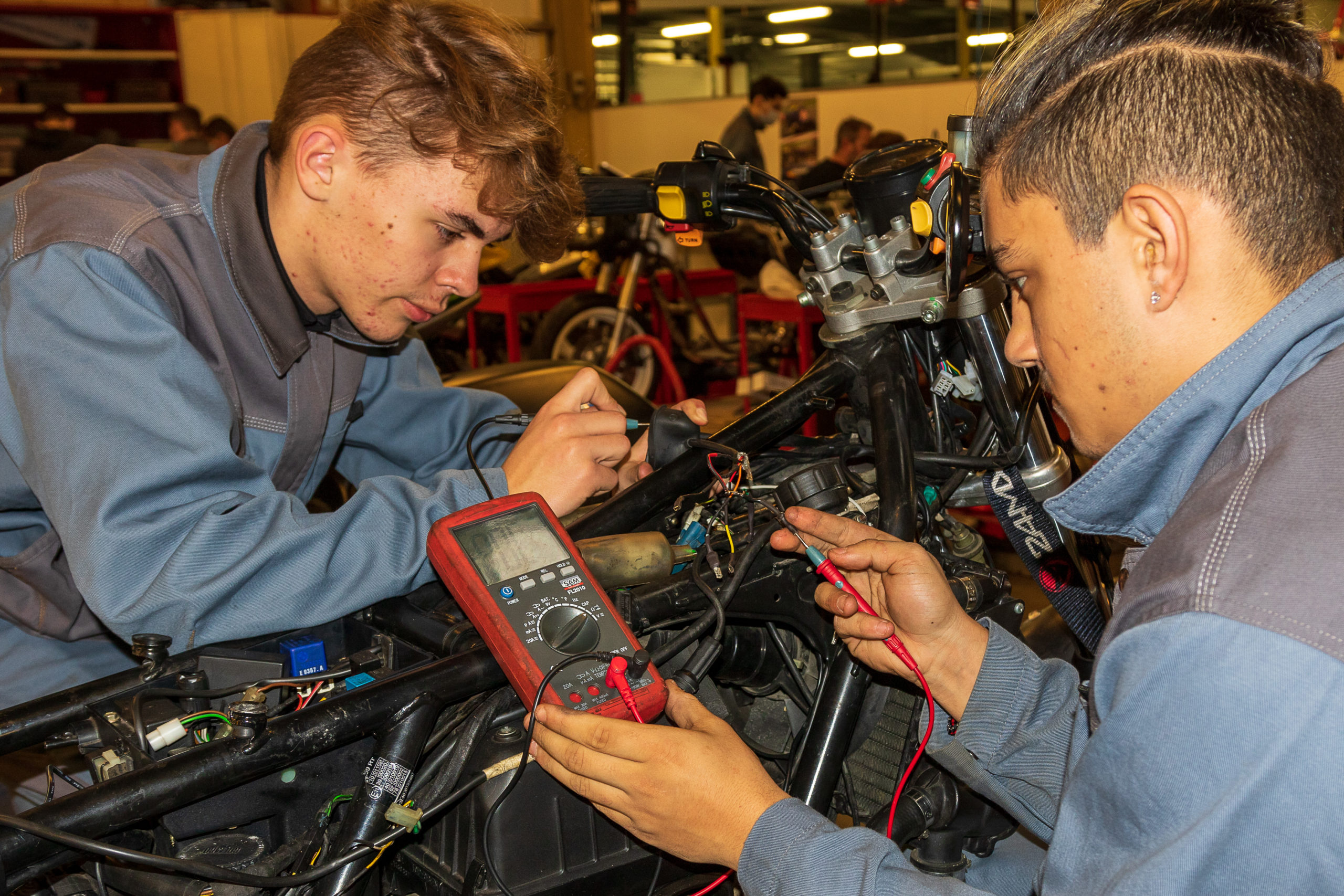 Target audience & Prerequisites

JYoung and adult jobseekers with no recognized qualifications, who have decided to undertake and complete a professional project in one of the sectors covered by the program
Basic Knowledge Module:
Learning of basic knowledge in French and mathematics, computer science; basic knowledge related to the business world, acquisition/improvement of basic knowledge and basic techniques of the trade or sector targeted.
Behavioral" module:
Access to the techniques, culture and professional postures of the industry, to help orient one's professional project.
Business discovery" module:
In the form of one or more "mini internships" in companies.
This training course can allow trainees to join one of the training courses offered within the framework of the AFC (action de formation continue par Pôle Emploi :
 Industrial Maintenance Technician (IMT)

Senior industrial maintenance technician
Industrial equipment operator
Duration and cost of the training

Continuing education courses
Duration: From 217 hours to 274 hours in the training center
Internship: 70 hours
Duration and alternation are indicative and can be adjusted according to the company's needs and the learner's prerequisites.
Updating of basic knowledge in (French/Maths)
- Introduction to computers /Culture
Basic technique :
DISCOVERY OF TRADES - by theme
- 4 themes to choose from:
Industrial maintenance
Production line and automated equipment operation
Machining
Electrical engineering
welding
Build and validate a professional project
Develop and confirm a realistic professional project compatible with the disability, validate the project and organize the steps to make it a reality
Internship in a company
Discovering jobs
Job search techniques (JST)
Pedagogical and technical means :
High school technical facilities:
Mechanical systems, automated systems, packaging lines with or without robot (medicine, soap, liquid...), production lines, individual wiring benches, individual realization benches: electrical engineering, power electronics, mechanics, pneumatics, hydraulics and automation.
Type of training available

 - Industrial maintenance technician (TMI)
- Senior industrial maintenance technician
- Industrial equipment operator
Successful completion of previous year

90,90%

90,90%
Continued studies

NC% OF STUDENTS

NC% OF STUDENTS
Break in course

NC% NC% NC% NC% NC% NC% NC% NC% NC% NC% NC% NC%

NC% OF THE TOTAL
Integration into the workforce

NC% OF STUDENTS

NC% OF STUDENTS
The course is based on teaching methods centered on individualization.
We choose a pedagogical strategy that aims to :
To individualize the courses by proposing to each person a personalized course,
To develop autonomy by making our trainees actors of their learning,
To develop the technological culture, by integrating all the components, including those in connection with the safety on the workstation,
To develop attitudes, methods and professional rigour.
The course phases and individualized case studies are validated by the referent trainer through collaborative work in small groups.
The practical work phases are evaluated individually by the referent trainer who records the results in a portfolio of skills.
Supervised time on TD and practical work is also provided to prepare for the title
. A computer room is available for the constitution of the internship report and activity report in the company), necessary for the passage of the CAP MV.
This form was updated on September 17, 2021