The 3rd year of the "Prépa-Métiers" class

This special class, combining general and vocational education, offers students a range of vocational environments at the end of the fourth grade and helps them to develop their career plans, in particular towards vocational training or apprenticeships.
The 3rd grade "pre-preparatory vocational" class is part of the personalization of courses.
As with all classes in the third year, the aim of the lessons is to acquire a mastery of the common base of knowledge, skills and culture.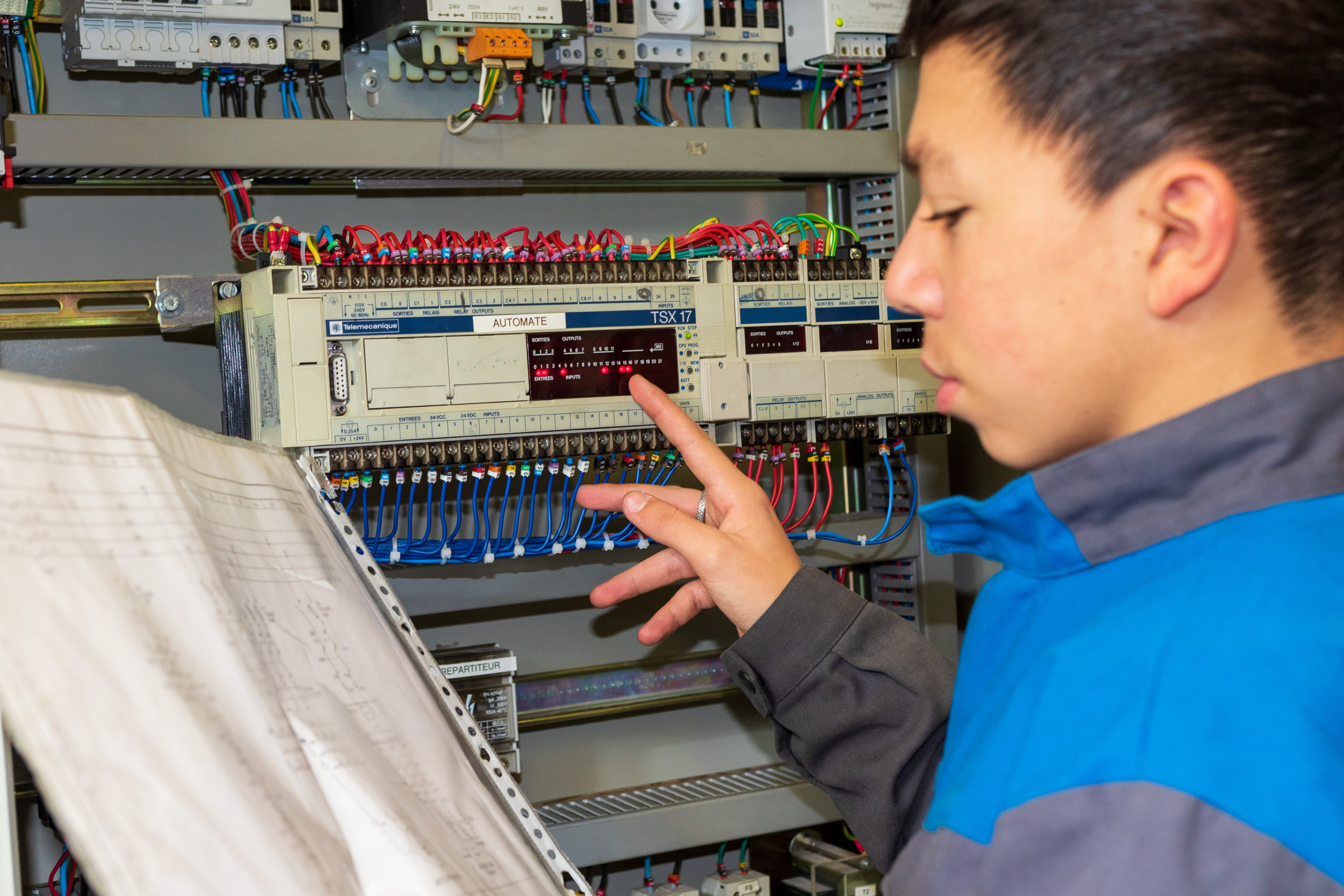 Students who volunteer at the end of the fourth grade and wish to enter a "pre-preparatory" third year, with the agreement of their legal guardians, should apply to the head of their school.
During the fourth grade, a personalized interview based on the student's motivation and achievements will take place with the homeroom teacher and possibly other members of the educational team.
This interview allows the student and his or her family to take stock of the construction of his or her career plan.
At the end of this exchange, the student and his or her legal guardians may request a "pre-preparatory" 3rd grade class when making their final choices for the class council in the third quarter of the fourth grade.
After a proposal from the class council, the proposal to transfer to the "pre-preparatory" third year is examined by academic or departmental committees which inform the school and the legal representatives of the outcome of the request. 
At the end of the "pre-preparatory" third grade class, students participate in the same orientation and assignment procedure as other students.
Access to vocational training for these students is facilitated by a bonus, under the authority of the academy rector, in the processing of their application for a vocational training assignment.
The continuation of their studies is most often towards a vocational second year or towards an apprenticeship, but nothing prevents them from continuing their studies towards the general or technological track.
The class schedule includes:
23 weekly hours of disciplinary teaching;
2 weekly hours of consolidation in French and mathematics;
180 hours per year devoted to professional discovery of trades and training
The personalization of the school curriculum is reinforced by the introduction of 72 hours of consolidation in French and mathematics per year.
The National Diploma of Brevet (DNB)

Students in the "pre-prep trades" year of secondary school can take the National Diploma of Vocational Studies (DNB), in either the vocational or general education series. The vocational discovery course on trades and professional training can allow students to obtain additional points for the DNB. They may also take the general education certificate (CFG).
For candidates in the vocational series of the DNB, separate subjects have been drawn up in line with the specificities of the "pre-prep trades" classes of 3e, the classes of the adapted general and vocational education sections and the classes of 3e in agricultural education.
Success rate for the DNB vocational series session 2022

83%

83%
Teachings
Weekly schedule
French
5 hours including 1 hour of consolidation
Mathematics
4 hours 30 minutes including 1 hour of consolidation
History-Geography-Moral and Civic Education
3 hours
Modern languages (LV1 and LV2)
5 hours 30 minutes
Artistic education
1 hour
Science and technology education
3 hours
Physical and Sports Education
3 hours
Teaching of professional discovery of trades and professional training
5 hours (180 hours annualized)
Total(*)
30 hours

(*) In addition: at least 10 hours of class time per year per level; guidance and counselling for 36 hours per year; 1 to 5 weeks of internships and immersion periods
This form was updated on January 16, 2023