BTS Computer Services for Organizations options a and b
2 years in apprenticeship |

RNCP 35340



The holder of this diploma participates in the production and provision of IT services to organizations. These activities lead to two distinct "career fields", corresponding to the two paths of the diploma:
Option A SISR: Infrastructure, systems and network solutions: installation, administration and securing of IT equipment and services, operation, supervision and maintenance of an infrastructure, definition and configuration of client workstations, responses adapted to the needs of infrastructure evolution, resolution of incidents and assistance to users, maintaining the quality of IT services.
The jobs concerned are: system and network administrator, computer support and deployment, operations pilot, system and network support, infrastructure technician, production technician, micro and network technician, system and network technician, network and telecom technician.
Option B SLAM: Software solutions and business applications: definition of technical specifications based on user requirements, implementation and validation of application solutions, management of application assets, drafting of technical documentation and user training, user support and assistance, maintenance of the quality of IT services.
The jobs concerned are: application analyst, study analyst, programmer analyst, computer studies officer, computer applications developer, computer studies officer, application services manager, computer studies technician.
The holder of the diploma intervenes in open and evolving work contexts due to the diversity of human, technological, organizational, legal and economic environments.
The courses are common in the first year and then according to the option chosen in the second year.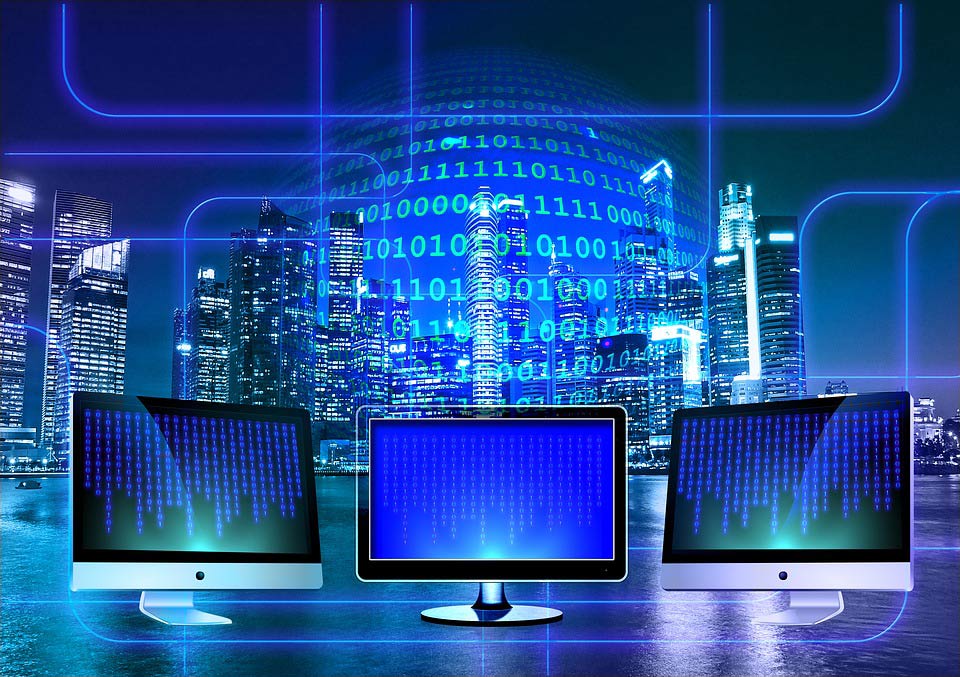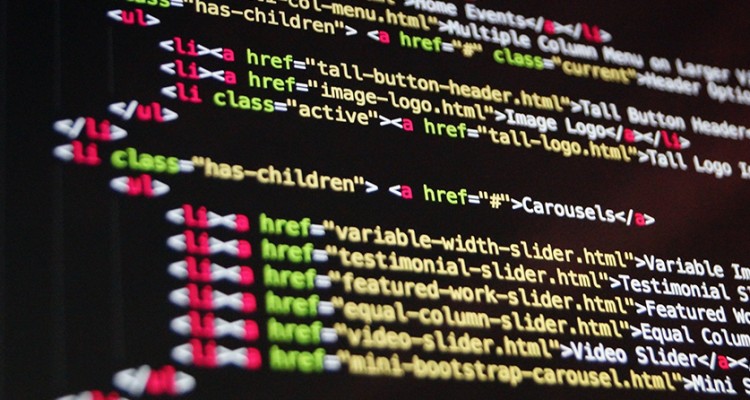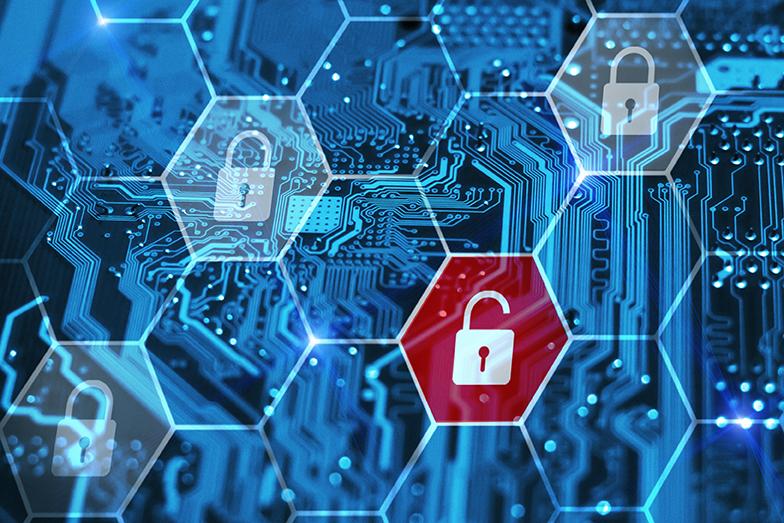 Within the framework of the national plan "1 young person, 1 solution", the CFA Sainte-Claire benefits, for this training, from the financial support of the Auvergne-Rhône-Alpes Region for the financial support of the training of young apprentices looking for an employer during the first semester of 2021.
Target audience & Prerequisites

Young person under 30 years old

Employee

Employee in retraining

Job seeker

Holder of the Bac - OR - to have completed a full year of high school (according to school file) - OR - to justify three years of professional experience corresponding to the aims of the diploma.
SCHOOL : Pre-admission after validation of the PARCOURSUP file according to the prerequisites stipulated on the platform, final admission upon signature of the apprenticeship or professionalization contract.
EMPLOYEE/JOB SEEKER: After an individual interview, validation of prerequisites and study of financing possibilities.

The training is available throughout the school year subject to a study of the academic file.
Training accessible to people with disabilities after a personalized study of the necessary accommodations.

Training is also available in a modified and/or lighter course for holders of an equivalent diploma in another specialty.
Duration and cost of the training *

Training under an apprenticeship contract
Duration: 2 years │ 675 hours of training per year
Alternation : 1 sem. in a company | 1 sem. in a training center
Cost: 9230€ paid by the OPCO. Remainder to be paid by the apprentice: 0€.
Duration and alternation are indicative and can be adjusted according to the company's needs and the learner's prerequisites.
Opportunities, professions, jobs

Sectors of activity :
IT entity internal to an organization, IT consulting and services company, digital services company, technology consulting company, IT software publishers.
Type of jobs available:
Application developer, designer, programmer analyst, system and network administrators, computer support and deployment, operations manager, infrastructure technician, production technician, computer studies manager.

Further study:


Bachelor in IT project management
Bachelor in charge of the security of information systems and networks
Bachelor in computer science systems, networks and cloud
DEESINF (DEES in computer science and networks)
DEESIRS (DEES networks and security)
GENERAL SUBJECTS
French culture and expression
Foreign language
Economic, managerial and legal activity of IT services
Mathematics for computer science
COMPUTER SCIENCE - SISR OPTIONS
Production of services
Analysis of the demand
Choice of a solution
Putting a service into production
Work in project mode
Provision of services
Operation of services
Management of incidents and support requests
Problem and change management
Design and maintenance of infrastructure solutions
Design of an infrastructure solution
Installation of an infrastructure solution
Administration and supervision of an infrastructure
COMPUTER SCIENCE - SLAM OPTIONS
Design and maintenance of application solutions
Design and implementation of an application solution
Maintenance of an application solution
IT Asset Management
Configuration management
Skills management
Pedagogical and technical means :
The BTS SIO training takes place in a room dedicated to the course, equipped with individual offices and workstations.
Each trainee has a PC and all the hardware, software and network resources necessary for the training.
PC with recent hardware configuration (intel core i5 / 16Gb DDR4 / SSD 500Gb) and performance with updated software suites, with 24-inch flat screens in a room connected to the Orange fiber.
Also present in each computer lab: a video projector and a patch bay with routers and CISCO switches that can be managed.
A dedicated pedagogical server is also available for demonstrations and for remotely administered practical work.
Educational materials and documentation can be provided at the end of the training. Each trainee keeps the same workstation and work environment throughout the training course.
Learning is measured by theoretical and practical CCFs throughout the training course and a follow-up booklet is written.
The final evaluation is a theoretical and practical examination carried out at the end of the second year. It aims at obtaining the Brevet de Technicien Supérieur.
Each block of competence is certifying and gives rise to an evaluation and validation. Obtaining all the blocks allows you to obtain the Brevet de Technicien Supérieur.
| | |
| --- | --- |
| Number of participants | 5 |
| Passes Exam | 4 |
| Chess Exam | 1 |
| Abandonments during the course of the journey | - |
| Integration into the workforce upon graduation | - |
Find all the indicators of our training courses on the INSERJEUNES website
Based in Sury-le-Comtal, in the heart of the Forez plain and an employment area in line with the training courses offered, the CFA Sainte-Claire is easily accessible from all over the Auvergne-Rhone-Alpes region thanks to the important interurban transport network of the Loire.
You will follow your training in the heart of 4500m² of technical platforms for professional teaching, the CFA also has a boarding school of 84 places which can welcome young people coming from all over France and a catering service morning-morning-evening of self-service type and cafeteria.
The course is based on teaching methods centered on individualization.
We choose a pedagogical strategy that aims to :
To individualize courses by offering each person a personalized course,

To develop autonomy by making our trainees actors of their learning,

Develop a technological culture, integrating all components, including those related to safety at the workstation,

Develop professional attitudes, methods and rigor.

Individualized course phases and case studies are validated by the referent trainer through collaborative work in small groups.

The practical phases are evaluated individually by the referent trainer who records the results in a portfolio of skills.

Supervised times on TD and TP are also planned to prepare the title

Visits to companies, individualized pedagogical follow-up, semi-annual pedagogical assessment
This form was updated on January 16, 2023